We know that addressing the terrible situation in Israel and Gaza is difficult; it can be hard to find the right words and it feels impossible to know what to do in response to the news we are hearing daily. You may have families in your school who are directly affected, or it may seem remote and distant. We never know what children may have absorbed from the media or how the concerns of family and friends may have affected them.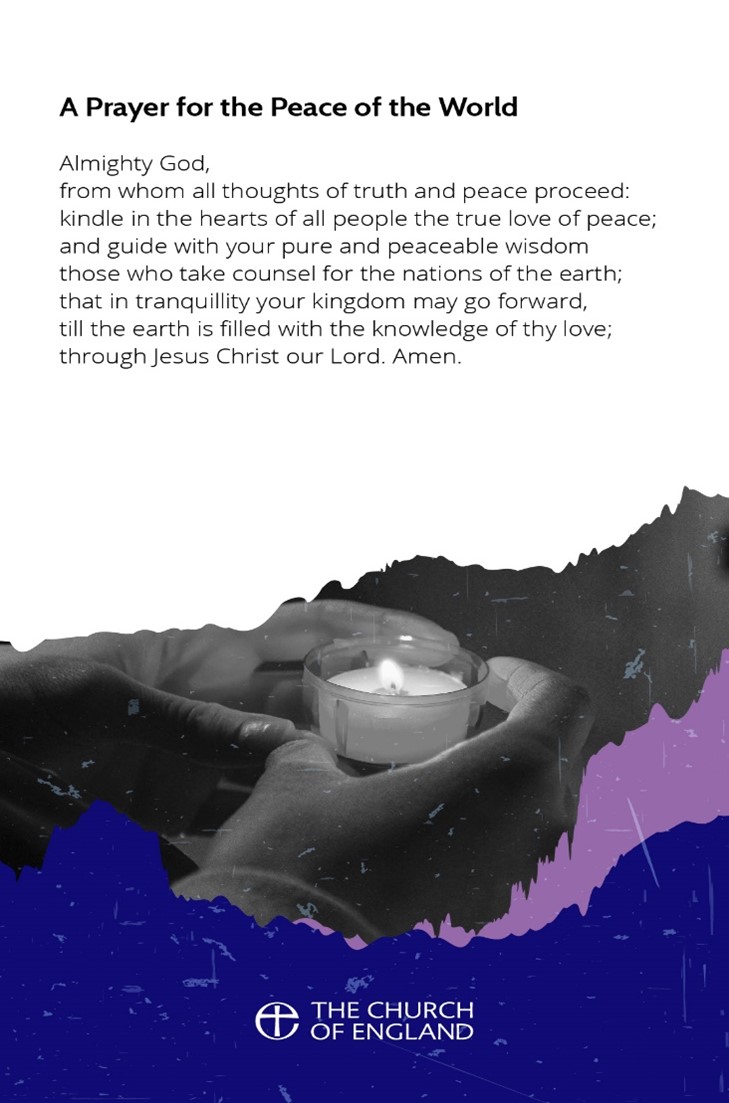 There are a number of online resources which you may find useful:
Church of England Education Office
Supporting pupils and staff through devastating international news regarding current events can be a challenging and sensitive task. As part of our core principles that underpin our commitment to education here are some considerations to help you provide support.
Church of England
Texts from the Church of England to use in your own worship and private prayer. You don't have to know any particular prayers if you want to pray - in fact, fixed texts can sometimes get in the way - but the ones listed here may help you to think about ideas, images, and forms of words you can use.
Prayers for the World | The Church of England
Embrace the Middle East
Embrace the Middle East is a charity which supports excluded and marginalised communities in the Middle East; you may find some useful resources on their website including their prayer page.
When tackling complex conflicts, The Forgiveness Project offers some insight into the experiences of people who have lived through wars and other crises. Some of these personal stories may be helpful in supporting discussions.
The Peace Education Network also has a number of free resources.
Unicef
Fast facts about the Israel and Gaza crisis
Child-friendly guide to the Israel and Gaza crisis | UNICEF Youth
Healthy Children.org
How to Talk With Your Child About the Israel-Gaza War - HealthyChildren.org
This is by no means an exhaustive list and you may well have used or know of other resources which have been helpful to you – please do let us know of any that you would recommend.